In this article:
If your company has just started working with Keycafe, this guide will help you understand how the key management system works and get your personal account up and running.
Registering an account
Before you register an account, the manager of your company's Keycafe key management system will add you as a user for the organization and grant your first key permission. You will receive an invitation email like this: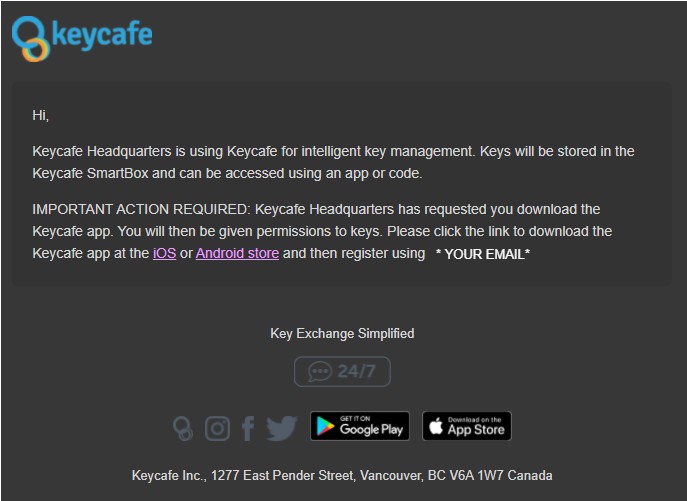 Once you receive the email, download the Keycafe app on iOS or Android, or visit Keycafe on desktop or mobile.
Follow the prompts and enter your name, email address, and mobile phone number to register an account. Make sure to sign up with the same email address you received the invitation email with.
After successfully registering, you will receive an email with a link asking you to confirm your email address. Click the link to complete the registration process.
Confirming your email address
Note that you must confirm your email address before accessing your key permissions.
Access your keys
Once logged into your account, you will see a list of keys you have permission for. Learn about the many ways to pick up and drop off keys.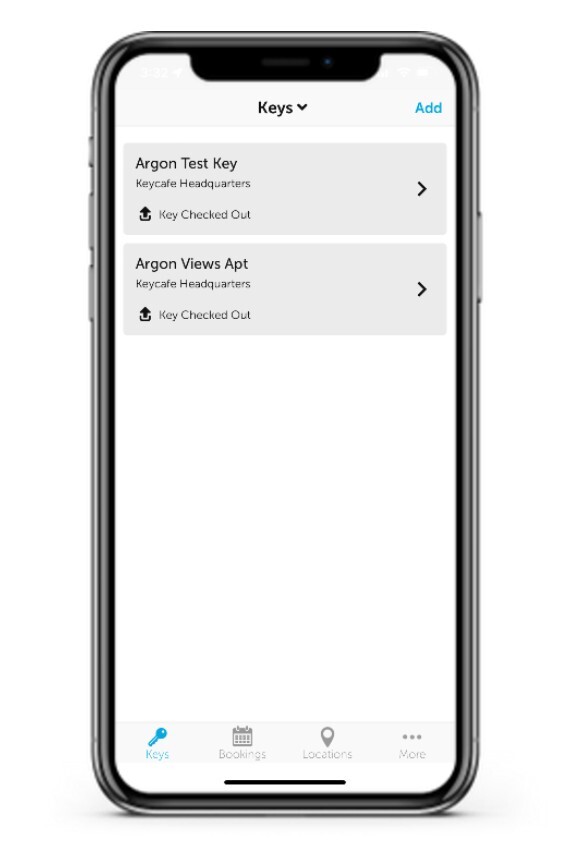 Managing your account
To manage your account details, see Account Management.