In this article:
If your company has just started working with Keycafe, this guide will help you understand how the key management system works and get your personal account up and running.
Registering an account
Before you register an account, the manager of your company's Keycafe key management system will add you as a user for the organization and grant your first key permission. You will receive an invitation email like this: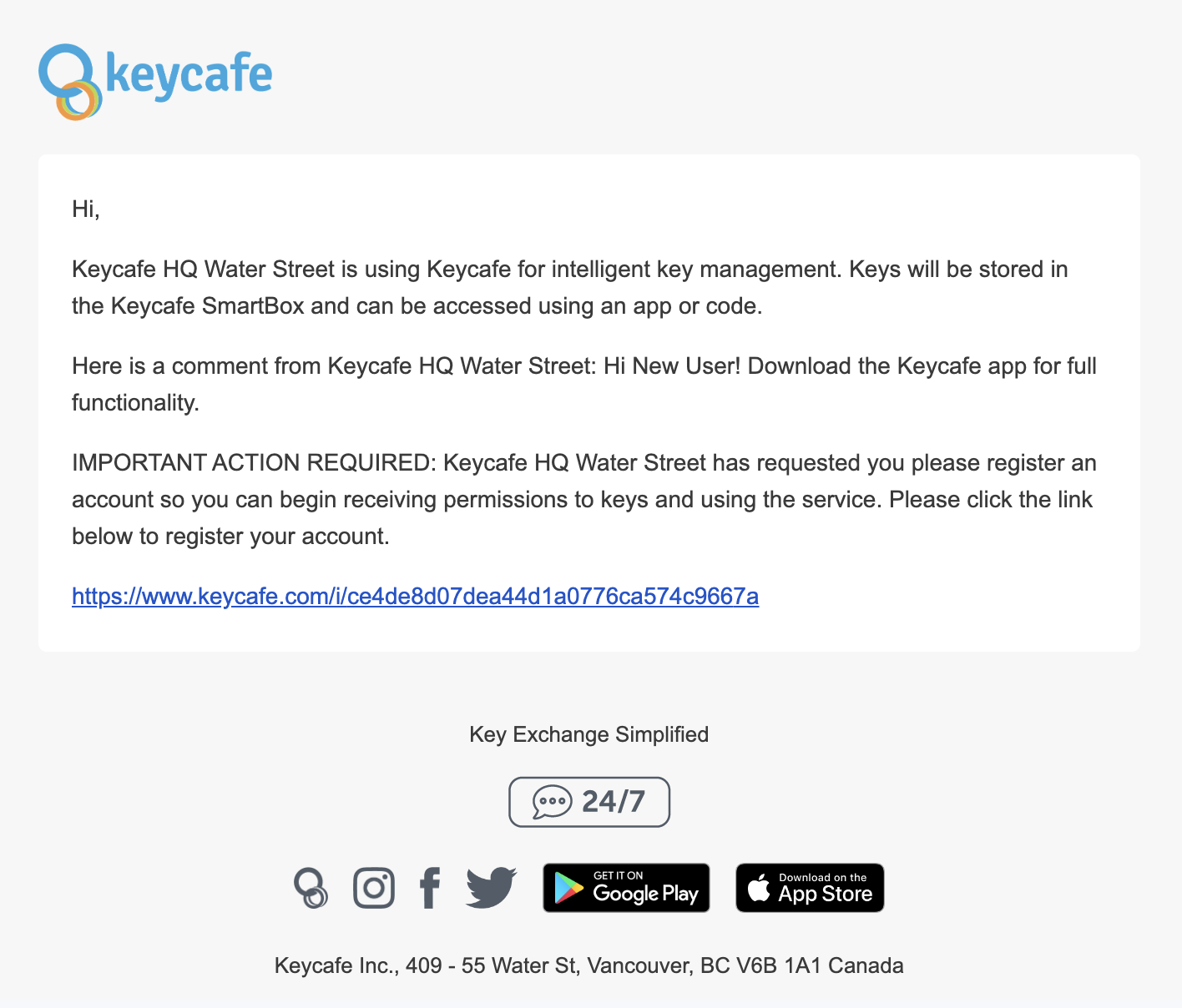 Open the email and click the link to register an account.
Your email address will be prepopulated. Toggle the buttons to receive Keycafe email communications (optional) and accept Terms of Service.
Enter your first and last name, then create a password.
Enter your mobile phone number, then the six-digit verification code sent by SMS to complete the registration.
Access your keys
Once logged into your account, you will see a list of keys you have permission for. Learn about the many ways to pick up and drop off keys.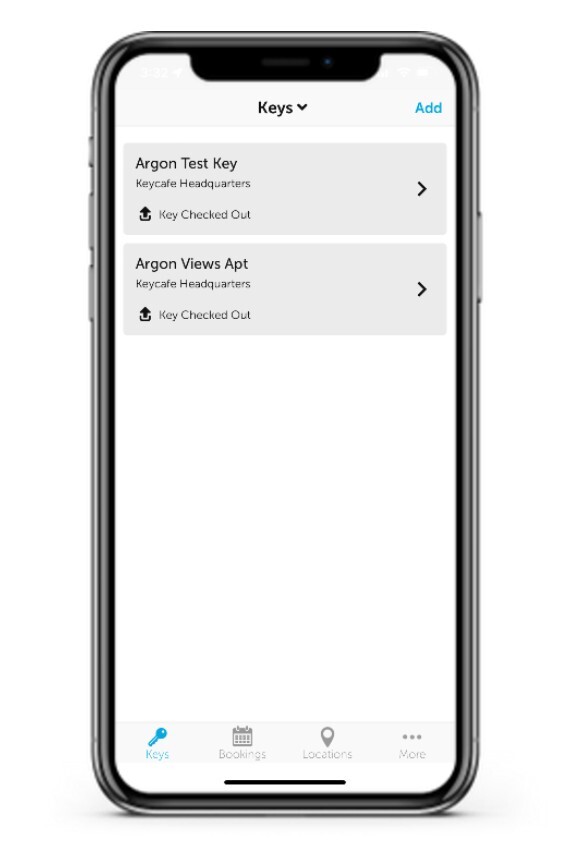 Managing your account
To manage your account details, see Account Management.