In this article:
What is an Organization?
An Organization is an independent entity in which keys, groups, locations, SmartBoxes, settings, and everything else within a business's Keycafe system belong to. Admins of the Organization share a common dashboard of the same keys, locations, etc, and all new elements created (keys, users, etc) are inside the Organization.
The first user who initially creates and sets up the Keycafe account for a business is the Organization's original admin. This user can allow other users to manage the Organization by adding them as admins to the Organization.
Adding an admin for an Organization
See Add an admin for an organization.
Switching between Organizations
Log in to Keycafe desktop or on mobile.
On desktop, select the Organization dropdown at the top near the right side.
On mobile, tap More then scroll down at tap the Organization dropdown at the bottom.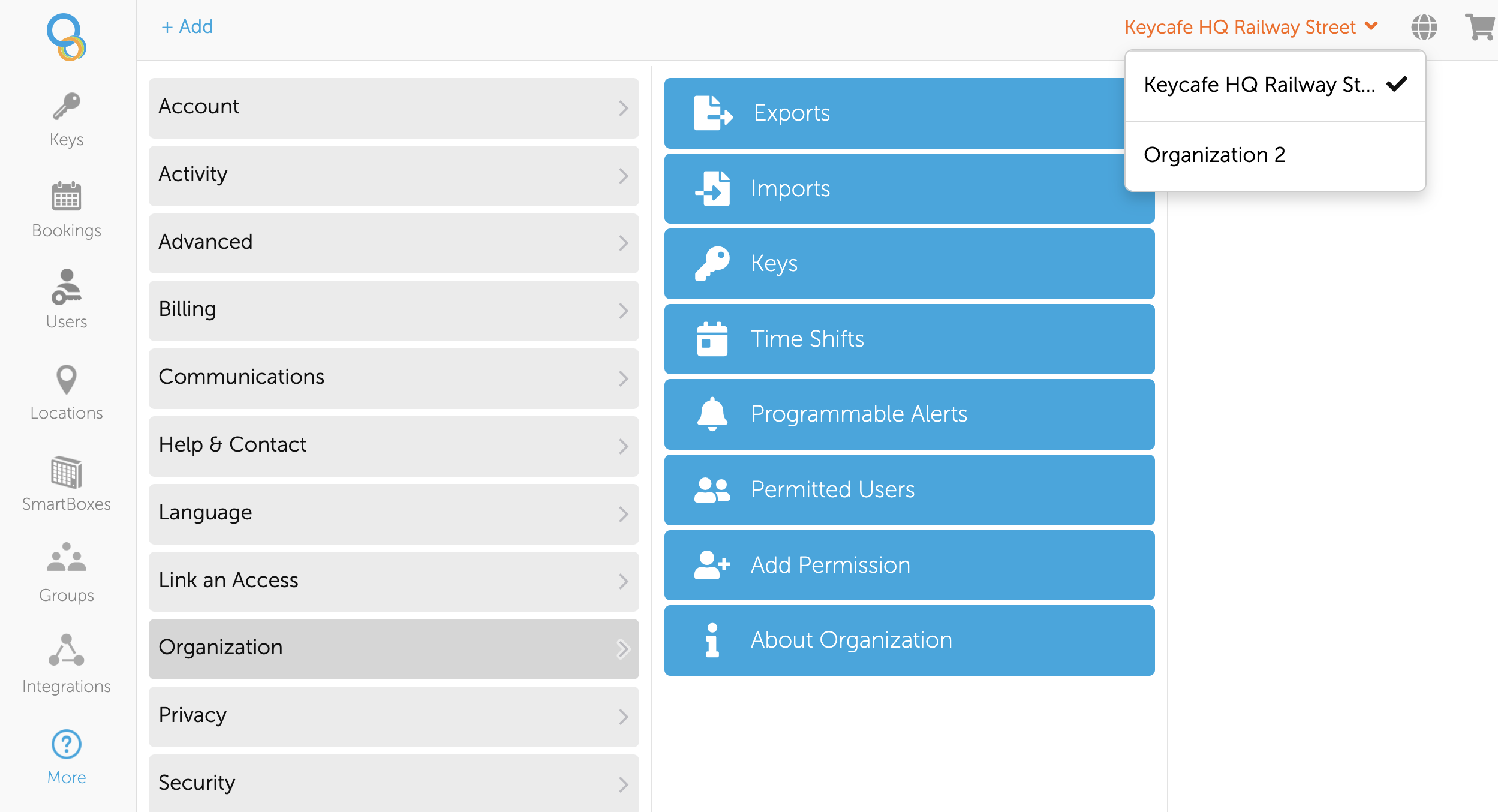 Changing your Organization name
Log in to Keycafe desktop or on mobile.
Select

More.
Select

Organization.
Select About Organization, then Edit.
Enter a new name for your Organization and select Save.