In this article:
Refer to SmartBox Installation for full details
The video and instructions here only cover the Outdoor Enclosure. For full details on installing your SmartBox including internet connectivity, see SmartBox Installation.
Installation manuals
MS5 Enclosure
MS4 / MS3 Enclosure
Installation videos
Installation instructions
Measuring
Determine a location for your outdoor SmartBox installation with access to power and internet signal.
Mark the wall at the top of the SmartBox 1" in from the left side.
Make another mark 3.75" down from the initial mark.
Hanging the Enclosure
Drill a screw into the mark from step 3. Make sure to use the appropriate anchor for your wall type.
Hang the enclosure on the screw using the top left hole in the back.
Use a level to straighten out the enclosure and mark the top of the hole parallel to the screw.
Drill a screw into the mark, then hang the enclosure on the two screws.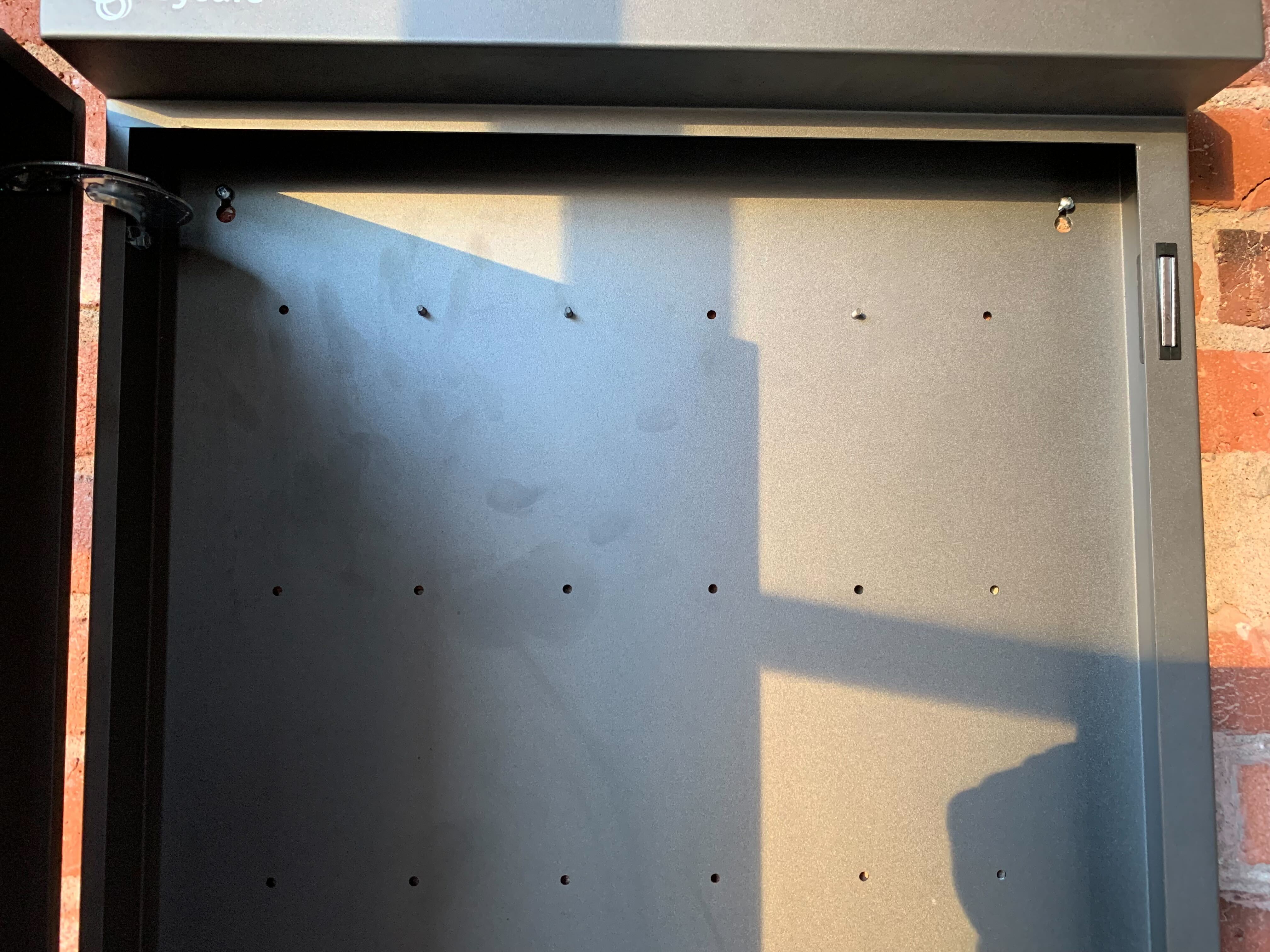 Drilling in the Backplate
Mark the holes that you will screw your SmartBox backplate into. We recommend using at least the outer holes at the sides, top, and bottom.
Take the enclosure off the wall and install the appropriate anchors into each mark.
Hang the enclosure back on the wall, then hang your SmartBox backplate on the enclosure using the studs sticking out of the enclosure.
Drill screws into each of the anchors you installed.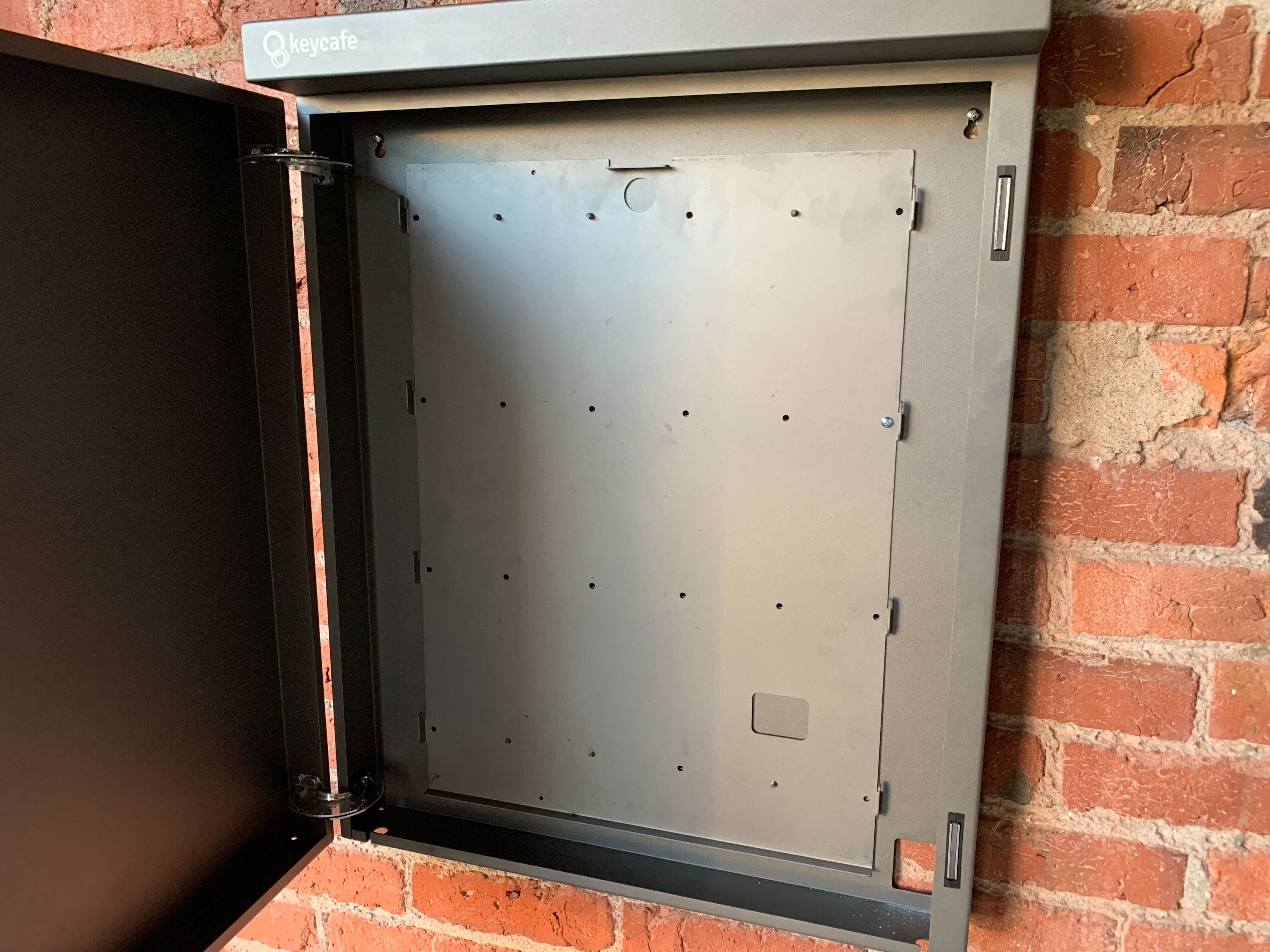 Hanging the SmartBox
Once you've confirmed your SmartBox is connected to the internet and the electronic lock is functioning, hang your SmartBox onto the backplate.