As a key-owner, you are required to register a Keycafe account in order to take advantage of Keycafe's services. In your dashboard, you are able to create and manage accesses to your keys, reserve key bins, and track your visitor's pickups or drop-offs.
Do Visitors Need to Register an Account?
No, as a visitor, you are not required to download the app. However, registering an account with Keycafe is highly recommended. The app enables you to have your access code ready and pick up keys from a SmartBox with one-click pickup. You will also have direct access to our 24/7 support and live chat.
Registering an account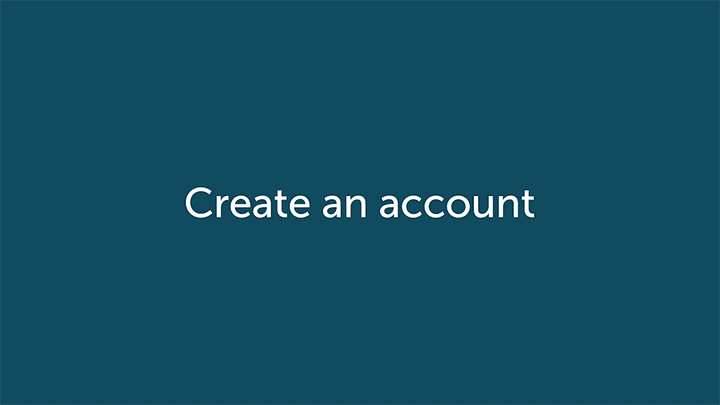 Download the Keycafe iOS or Android mobile app or visit www.keycafe.com/register to begin the registration process.
Enter your email address and press enter to proceed.
Enter your first and last names.
If you would like to receive email communications related to product updates and discounts and turn the toggle on.
Read the Keycafe Terms of Service, Privacy Policy and Community Guidelines and toggle on to agree to the terms, then select the right arrow to proceed.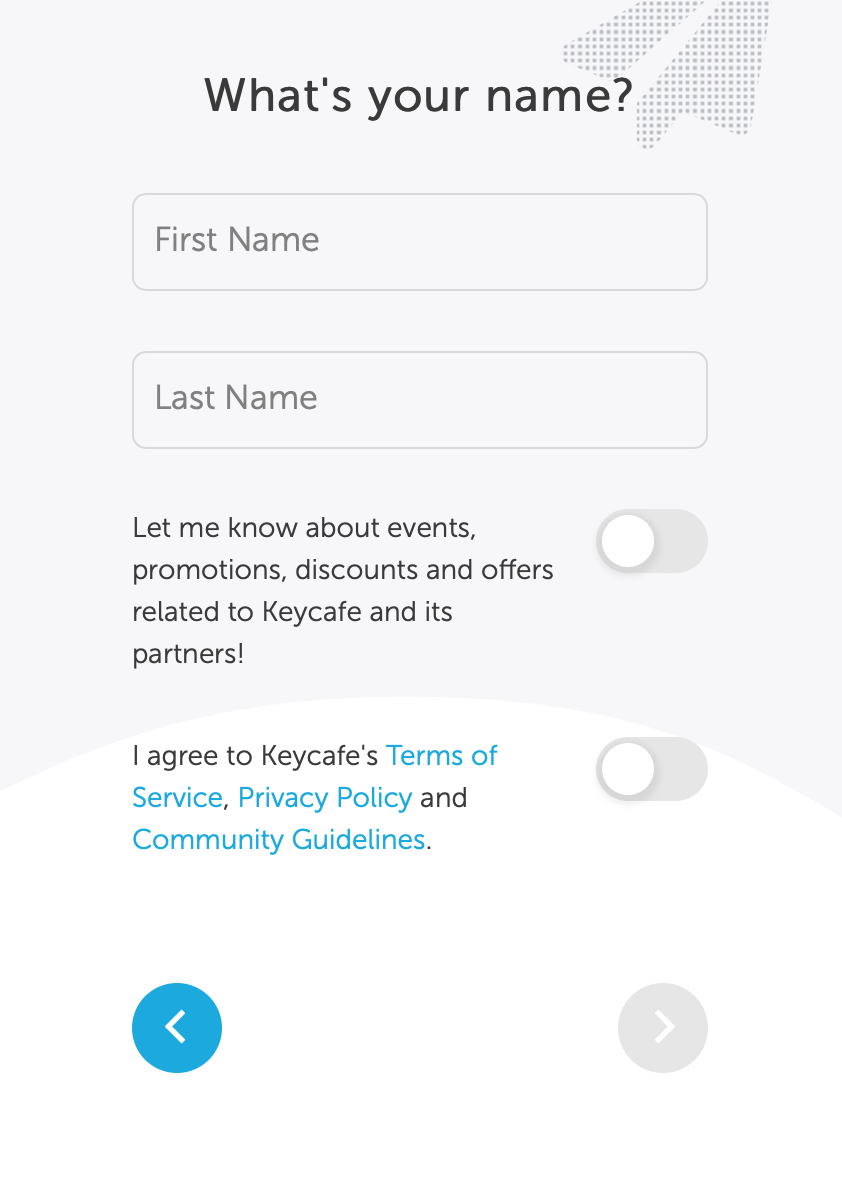 Create a password of at least eight characters and containing at least one letter and one number before selecting the right arrow to proceed.
Enter your mobile phone number and press the right arrow to continue.
You will receive a six-digit verification code via SMS message to the phone number you entered.
Enter this code and select the right arrow to proceed.
Next, you are asked to provide us with more details on how you are intending to use Keycafe. Please answer the next questions and select the right arrow to proceed.
Didn't receive your SMS verification code?
Select the left arrow to carefully verify your phone number.
If your phone number was correctly entered, select Resend the Code to have a new code sent to you. Contact customer support if you are unable to receive the sms code.
Location Services
When prompted on whether you would like to enable location services, please select Allow in order to enable features like walking directions to the designated Keycafe SmartBox.
Registration Complete
Now, you have successfully created your Keycafe account. It is time to add your first key! Add a key