In this article:
Before an outage:
During an outage:
In the rare event of a Keycafe system outage and you are unable to open key bins normally, follow this guide to access all of your keys. Steps 1 and 2 should be completed as a precautionary step, before an outage happens.
Subscribe to our status updates to be notified of outages.
Step 1 - Retrieve an Open All Bins code
Log into your Keycafe account and select SmartBoxes.
Select the SmartBox you would like to get an Open All Bins code for and select Troubleshoot.
Select Offline Open Codes and under the heading Open All Bins, copy one or more of the codes, then toggle the button beside each code to indicate you have taken it for use. Keep the code somewhere physically or digitally safe, where you would be able to access it during a system outage.
Step 2 - Save a .csv with your key names and serial numbers
Log in to Keycafe desktop.

Select Settings.

Select Exports.

Select Keys.

Select Export Data.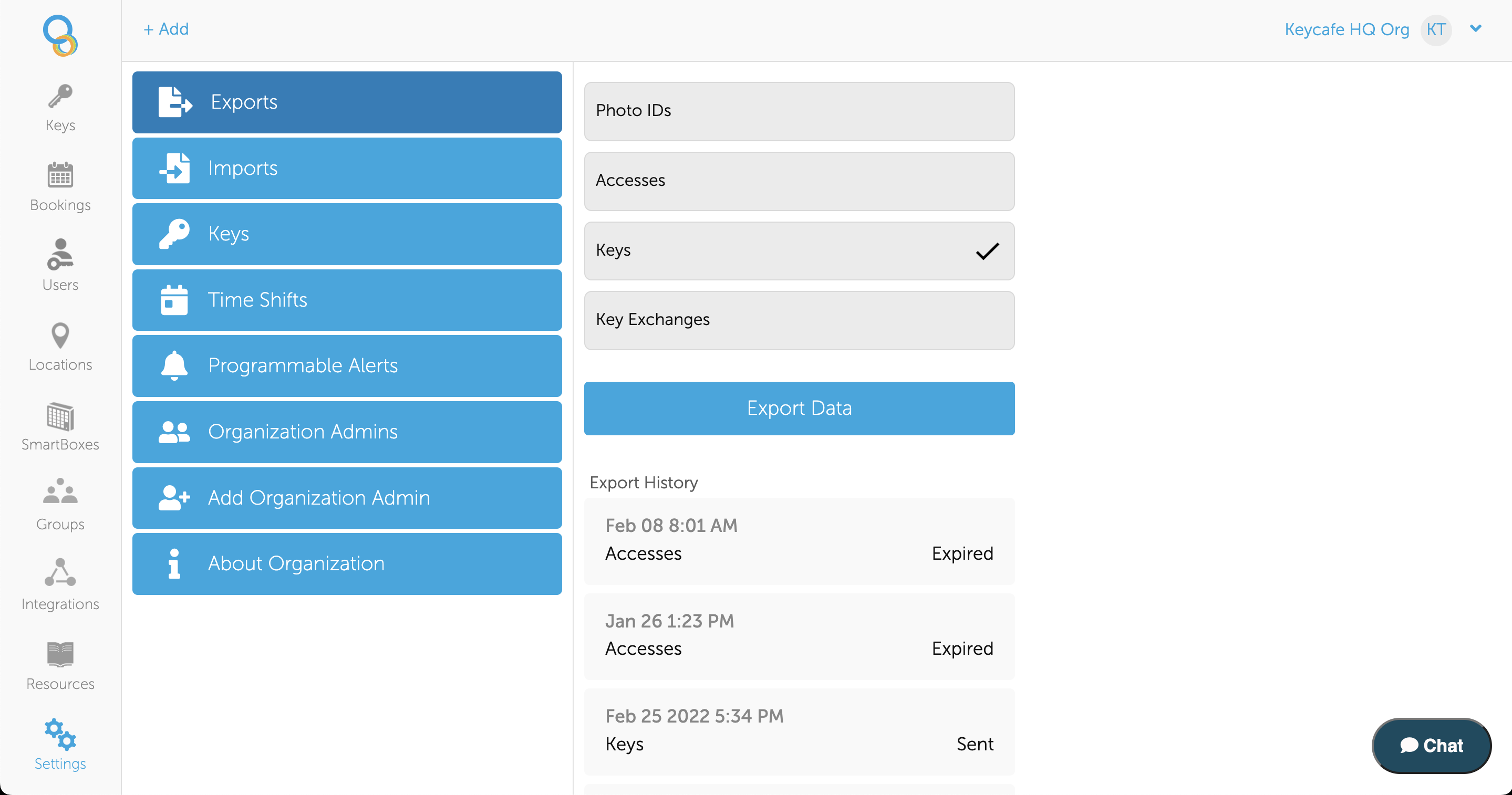 Step 3 - Open all bins
At the SmartBox, tap the screen.

Select Help & More.

Select Device Status.

Select Troubleshoot.

Enter an Open All Bins code that you retrieved in step 1.
Step 4 - Find keys
Using the list of keys with serial numbers, search the bins of the SmartBox for the keys with the serial number you are looking for.

Make note of keys you pick up so you can remove them from the inventory when the outage is over. See Managing Key Bin Inventory for details.