You are able to adjust the language selections available when your users are interacting with the Smartbox.
Click the user dropdown at the top near the right side and select

My Account.
Select Advanced, then SmartBox Options.
Check the languages you wish to have available to your users. This setting is universal and will affect all the SmartBoxes you own.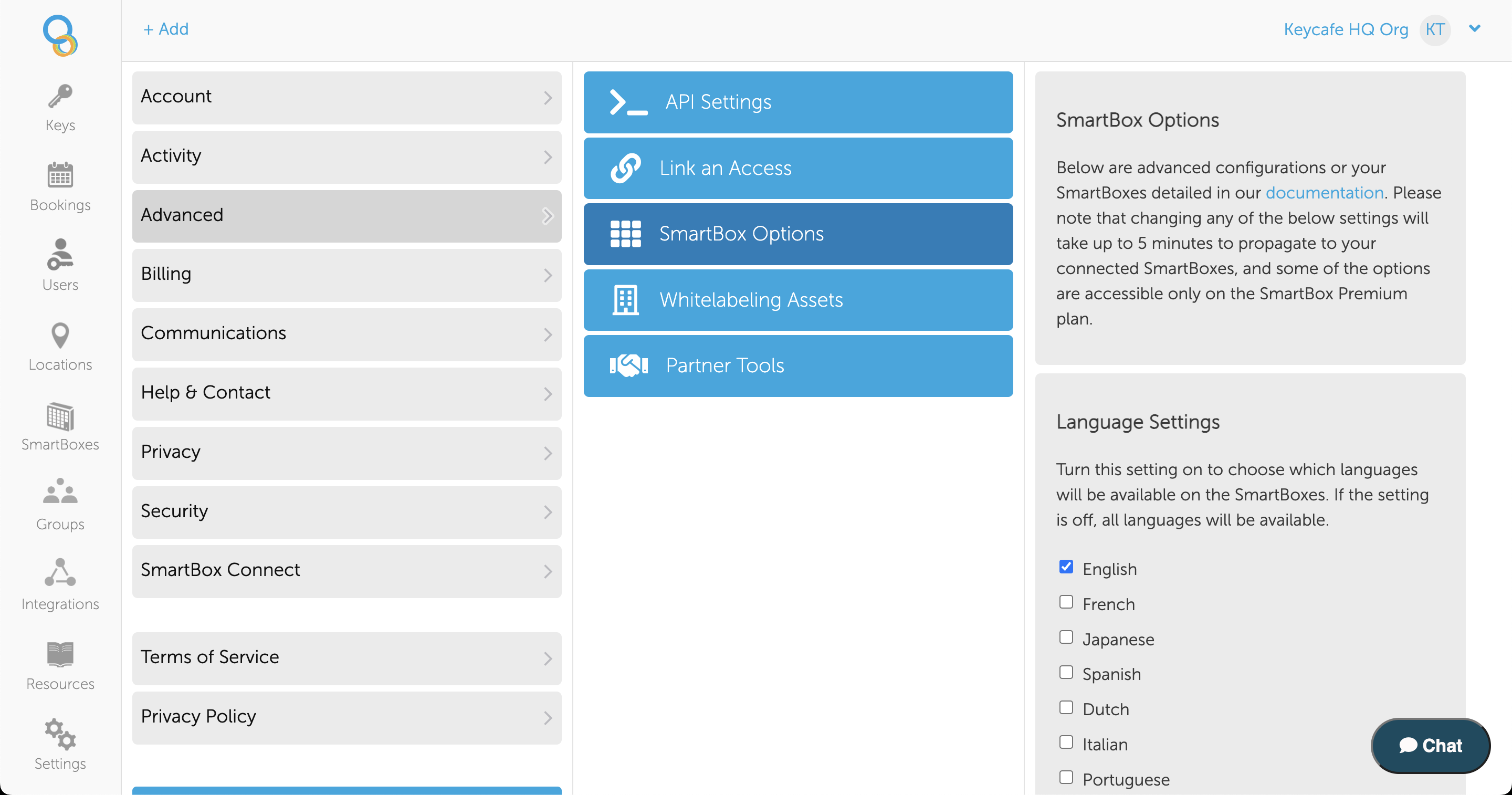 Pro Tip
If you want to eliminate the language selection option on the SmartBox touch screen - only select one language from this list of options.